Abhay Aneja,
Law
The Roots of Racial Integration in the Federal Government Workforce: Evidence from the Postal Service

Professor Aneja's research interests include the law of democracy, criminal justice, and law and economics. His Hellman-funded project will assess the impact of the nation's first major civil service reform, the 1883 Pendleton Act, on racial employment disparities and government performance.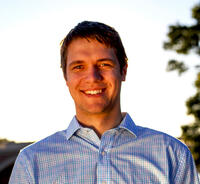 Gasper Begus,
Linguistics
Deep learning, speech, and society

Professor Begus's research focuses on developing deep learning models for speech data and using well-understood dependencies in speech to interpret internal representations in deep neural networks. The focus of his Hellman research is to better understand how social biases are encoded in deep learning models.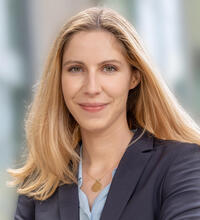 Sydnee Caldwell, Haas School of Business
Information and Monopsony Power in the Labor Market

Professor Caldwell's research focuses on topics in labor and personnel economics. Her Hellman-funded research will examine the role that information frictions play in wage determination.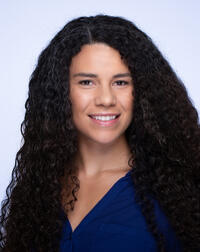 Bethanie Edwards, Earth & Planetary Science
Building a model system to assess phytoplankton community dynamics and carbon cycling in the surface ocean

Professor Edwards's research interests include microbial  oceanography, lipidomics, and ocean carbon cycle dynamics. Her Hellman project will explore how different modes of phytoplankton mortality impact the flow of energy through the microbial food web and the fate  of carbon stored in the ocean . The project hinges on developing a mock community in the laboratory made up of isolated strains of phytoplankton, bacteria, viruses, and flagellate grazers  that attempts to capture some of the complexity of natural microbial communities. The resulting model system can be iterated upon by researchers to answer other pressing questions in the field of marine biogeochemistry.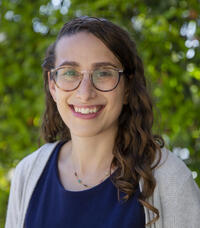 Rebecca Goldstein, Law
Electing Punishment, Electing Reform

Professor Goldstein's research examines the politics of the criminal justice system. She uses quantitative methods to examine how politics shapes criminal justice, and how criminal justice shapes politics. Her recent work has focused on policing, incarceration, monetary sanctions, and local political economy. Her Hellman project will examine the politics of District Attorney offices and races in the United States. The project will address the questions of what forces shape prosecutorial elections and how understanding these elections could help forge a path towards a less punitive future.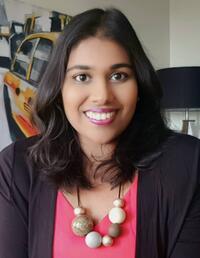 Vasugi Kailasam, South & Southeast Asian Studies
Tamil Realisms: Reading the Global Tamil Novel

Professor Kailasam's research concerns global Tamil literatures, postcolonial literature and filmic and digital cultures of contemporary South Asia and its diasporas. Her Hellman award will contribute toward the completion of her first book project titled Tamil Realisms: Reading the Global Tamil Novel, which investigates the growth and the evolution of the postcolonial Tamil realist novel produced in India, Sri Lanka, and the Southeast Asian countries of Singapore and Malaysia from the 1940s to the 1980s.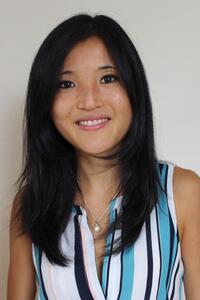 Harriet Lau, Earth & Planetary Science
Bridging Solid Earth Geophysics to Earth's Climate

Professor Lau's research interests include Large-scale properties of Earth; Global-scale geodynamic processes across different timescales; Frequency-dependent Rheology. Her Hellman research vision is twofold, encompassing basic foundations in theoretical geophysics and holistically connecting solid Earth dynamics to Earth's wider climate system. The overarching goals of the work are to (1) replace long-standing theories in solid Earth dynamics in order to more rigorously account for crustal deformation across a broad spectrum of spatio-temporal scales; and (2) connect this new framework to the climate system, highlighting powerful feedbacks that have been neglected in previous studies.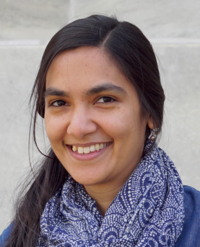 Ayesha Mahmud, Demography
Climate shocks and population dynamics: Characterizing climate-driven population migration and displacement patterns in Bangladesh

Professor Mahmud is a demographer, who is broadly interested in the interplay between human population changes, environmental factors, and infectious disease dynamics. Her Hellman project aims to understand whether certain populations are more vulnerable to climate-driven displacement, and whether patterns of displacement (for example, how long people are displaced for) are mediated by certain factors (for example, household income). The focus will be on South Asia, a region that is particularly vulnerable to the impact of climate change.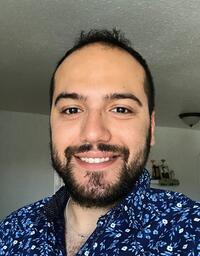 Nasser Meerkhan, Spanish & Portuguese
From Muses to Makers: Subterfuging Genre in the Writings of Medieval Iberian Women

Professor Meerkhan's research explores the intersections between the different languages, religions, and literatures ofMedieval & Early Modern Iberia. The Hellman Fellowship will support his research on Medieval Iberian women. His project documents and analyzes the processes of transformation, amplification, and subversion that circumvent traditional expectations of the appropriate genres for womenHe aims to show how medieval Iberian women were not only able to access but also amplify and reshape genres, themes, and practices historically reserved for men.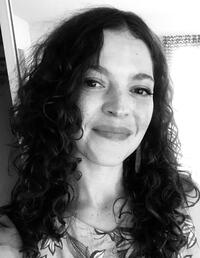 Bernadette Pérez, History
The Violence of American Sugar

Professor Pérez's research centers Latinx and Indigenous peoples in the West and is situated at the intersection of multiple subfields of history, from race and environment to labor, migration, and colonialism. The Hellman Fellowship will support the completion of her book, The Violence of American Sugar, an environmental and labor history of the Colorado sugar beet industry; and lay the groundwork for an oral history project exploring the legacy of environmental injustice in  the Arkansas River Valley, an agricultural region in southeastern Colorado.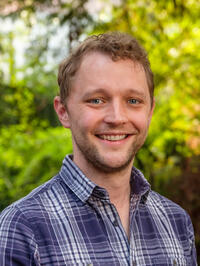 Ben Williams, Plant & Microbial Biology
Defining the epigenetic basis of plant regeneration

Professor Williams' research explores plant Epigenetics, which is the study of heritable information that is not contained within the DNA sequence of the genome. His Hellman funds will support his research aim of uncovering how epigenetics impacts plant regeneration - why some plant cells are wholly capable of regenerating tissues and organs, whereas others are not.
D. Kwabena Bediako,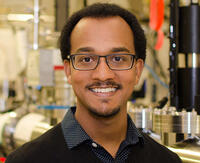 Chemistry 
Operando Four-Dimensional Scanning Transmission Electron Microscopy of Atomically Thin Ferroelectrics  
Professor Bediako's research interests include Inorganic Materials Chemistry, Electrochemistry, Low-Dimensional Materials, and Quantum Magnetism. His Hellman proposal aims to develop and exploit an operando electron imaging methodology to determine how applied electric fields engender mechanical reorganization of atoms in individual layers of atomically thin ferroelectrics and the ultimate limits to switching speed.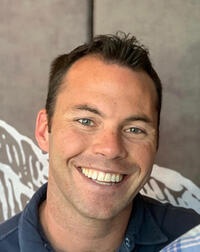 Ryan Brutger, Political Science
Domestic Support for International Cooperation and Compromise

Professor Brutger's research crosses international political economy, international law, international security, and political psychology, examining the domestic politics of international negotiations and cooperation. His Hellman-funded research proposes to study the process of international negotiations, seeking to understand what factors make international cooperation and compromise most likely.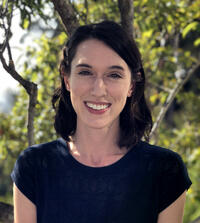 Emily Cooper, Optometry
A Bayesian model of visual impairment

Professor Cooper's research examines the mechanisms and phenomenology of human visual perception, with a particular emphasis on perception of three-dimensional space. Her Hellman-funded project will involve conducting a set of perceptual experiments to quantify and model how perceptual biases impact people with impaired vision.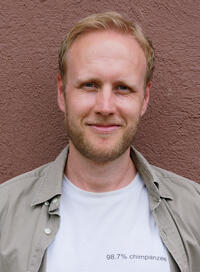 Jan Engelmann, Psychology
The Origins of Rational Public Discourse: How Children Learn to Give and Respond to Reasons in Three Diverse Societies

Professor Engelmann's research interests include developmental psychology, comparative psychology, and cross-cultural psychology. The goal of his proposed research is to investigate the development of the fundamental dual skill set that allows children to participate in rational discourse: reason-responsiveness and reason-giving.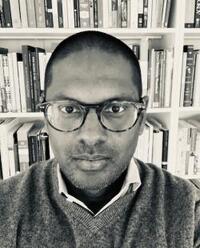 Desmond Jagmohan, Political Science
Slavery and Subversion: The Political Thought of Harriet Jacobs

Professor Jagmohan specializes in the history of African American and American political thought, and his Hellman research will support his second book project, which reads Harriet Jacobs's Incidents as a normative study of slavery and subversion. The project employs a deeply contextualist approach to recover the significance of her ideas for her time and for ours. Jacobs's ownership-based analysis of slavery explains why using slavery as a metaphor distorts slavery's true meaning and conceals its characteristic injuries.

Angjoo Kanazawa, Electrical Engineering & Computer Science
Capturing the Non-Rigid World: the New "Immersive Video" of 21st Century

Professor Kanazawa's research lies at the intersection of computer vision, computer graphics, and machine learning. With support from the Hellman Fellowship, she plans to develop a comprehensive AI framework for practical photo-realistic capture and rendering of a non-rigidly deforming scene using the concept of volumetric neural representations. Unlike conventional computer graphics or structure-from-motion pipelines, which rely on meshes and textures to describe the scenes, she will develop a framework that recovers the geometry and appearance of a scene using the latest volumetric neural rendering techniques.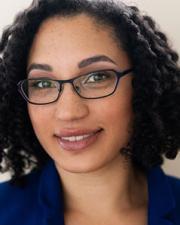 Samantha Lewis, Molecular & Cell Biology
Exploring mitochondrial DNA replication proteins in functional assemblies in vivo

Professor Lewis's research interests include mitochondrial biogenesis, mitochondrial genome inheritance, organelle assembly, DNA replication, cell metabolism, and interactions between membrane-bound organelles. The goal of her Hellman proposal is to study how the initiation of mtDNA replication is regulated. She will employ in vivo fluorescent microscopy, metabolic labeling of mtDNA synthesis, and proteomics to characterize the factors that regulate mtDNA replication initiation in animal cells and tissues. Together, these experiments will provide important insights into the basic process of mitochondrial homeostasis.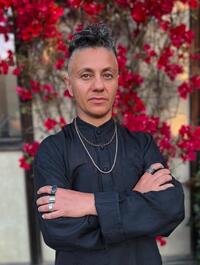 Salar Mameni, Ethnic Studies
Transgender before Hormones

Professor Mameni is an art historian specializing in contemporary transnational art and visual culture in the Arab/Muslim world with an interdisciplinary research on racial discourse, transnational gender politics, militarism, oil cultures and extractive economies in West Asia. Their Hellman project proposes to study the history of sex hormone therapy within the visual archives of Islamic medicinal practices that preceded the Western scientific conceptualization of hormones. Do Islamic medicinal practices map a relationship between human, animal, plant and earth matter that exceeded the limits of the sexed/gendered body? This project draws upon cross-disciplinary fields of inquiry including history of medicine, transgender studies, feminist science and technology studies, Middle-Eastern studies and art history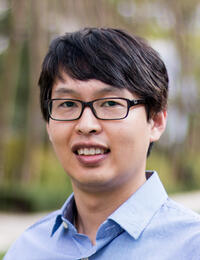 Eunyong Park, Molecular & Cell Biology
How do plants make chloroplasts? ––mechanistic study of chloroplast protein import

Professor Park is interested in understanding molecular mechanisms of membrane proteins that mediate transport of ions and molecules across lipid bilayers. His Hellman project proposes to combine a new approach to purify the chloroplast protein transport complexes and high-resolution cryo-electron microscopy (cryo-EM) for structural analysis. Understanding of the molecular mechanisms underlying chloroplast biogenesis is crucial for engineering plant species to combat food insecurity and climate change issues.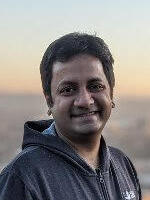 Karthik Shekhar, Chemical & Biomolecular Engineering
Spontaneous activity-dependent patterning of neuronal diversity in the developing brain

Professor Shekhar's research interests focus on molecular description of neural diversity in the brain, its developmental and evolutionary origins, and its biological consequences for tissue function and degeneration. His Hellman project proposes to investigate molecular mechanisms underlying the contribution of spontaneous activity to neuronal diversification.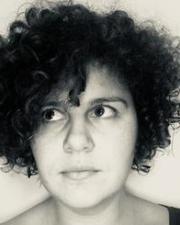 Clancy Wilmott, Geography
Reorienting the Map: Alternative Cartographies for Alternative Futures

Professor Wilmott researches critical cartography, new media and spatial practices. The philosophy of Reorienting the Map is to understand the cartographic as a way of thinking, bound up with colonial science and technology, but which is not beyond
redemption and imaginative anti-colonial politics (Lucchesi, 2018), and urgently needs to be tackled: a spatial representational tool through which we might consider modes of decolonisation by reimagining both the past, present and future of the Bay Area, as well as the shaking up the theoretical foundations of the cartographic and cartography itself.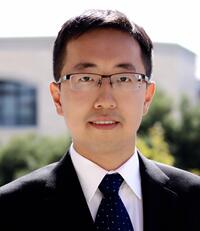 Zeyu Zheng, Industrial Engineering & Operations Research
Enhancing Algorithm Fairness for Housing Subsidy Programs

Professor Zheng's research interests include simulation and nonstationary stochastic modeling and decision making. His Hellman project aims to design a better housing voucher application mechanism to enhance truthful information reporting, determine the implicit bias against various demographics in the current ranking algorithm for housing voucher allocation, and develop new ranking algorithms to improve fairness and diversity.