Maintaining the excellence of Berkeley's faculty and academic staff
Background image: California Hall
Image credit:
© 2017 UC Regents, all rights reserved
Vice Provost for the Faculty: Benjamin E. Hermalin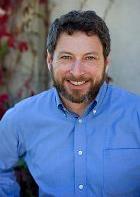 The Office of the Vice Provost for the Faculty works to maintain the excellence of Berkeley's faculty and academic staff—ensuring the campus serves the public good by providing broad access to a superb education and advancing the frontiers of knowledge.
As Vice Provost, it is my responsibility to see that academic personnel cases, such as appointments, promotion, and merit increases, are dealt with fairly, in a timely manner, and in adherence to policy and our high standards. Working with the Provost and the Academic Senate's Budget Committee, the Vice Provost helps determine each year's search authorizations for hiring new faculty members. In all these matters, it is critically important to me that we serve Berkeley's goals with regard to equity and inclusion.
The Vice Provost also plays a role in the review of academic units and programs, as well as any changes to them. The Vice Provost helps to ensure that faculty conduct complies with UC policy and the expectations of our community.
In partnership with the Associate Vice Provost for the Faculty, I have responsibilities for faculty welfare, including the development and oversight of programs that help faculty members advance their careers while maintaining a healthy work-life balance. Our office also collects and analyzes data to assess the well-being of the faculty and to identify areas in which the campus could benefit from new initiatives.
Benjamin Hermalin | Vice Provost for the Faculty