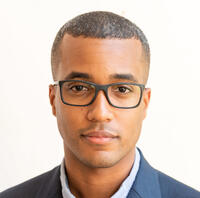 Zakaria Al Balushi, Materials Science and Engineering
Designing Scalable Topological Qubits for Quantum Computing
Professor Al Balushi's research focuses on electronic materials synthesis of compound semiconductor thin films and nanostructures using chemical vapor deposition. His Hellman project aims to develop a new kind of superconducting material known as "topological superconductors" that will address challenges with processing of quantum information while reducing energy consumption of logic operations.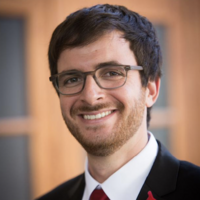 Isaac L. Bleaman, Linguistics
Documenting the Linguistic Diversity of Yiddish-speaking Holocaust Survivors
Professor Bleaman's research interests include sociolinguistic variation, language contact, language maintenance, and language change. His Hellman project will support the development of a digital language archive based on video-recorded interviews with Yiddish-speaking Holocaust survivors that will be accessible to researchers and students.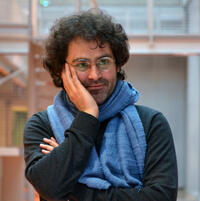 Carmine Emanuele Cella, Music
Understanding and Modelling Music Timbre
Professor Cella is a computer music researcher and composer. His Hellman-funded project will continue his research in computer-assisted orchestration and augmented musical instruments as well as support the production of pieces for a large orchestra as well for a large ensemble and electronics.
Cella is the 2021 Clark Fellow.
Mark Fleming, Public Health
Aligning Systems of Poverty Governance in California: Health Care, Social Services, and Criminal Justice
Professor Fleming's research interests include ethnography and qualitative methods, stress and chronic disease, and social determinants of health and health disparities. His Hellman-funded project will investigate how the increasing integration of health care, social services, and criminal justice sectors is generating a new form of poverty governance in California with significant implications for the lives of vulnerable people.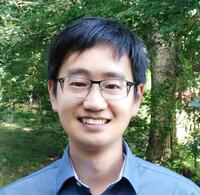 Yangnan Gu, Plant and Microbial Biology
Linking Abnormal Cell Proliferation with Autonomous Death: A Tumor-resistance Strategy Offered by Plants
Professor Gu's research studies how plants regulate immune and stress responses at the nuclear boundary. His Hellman-funded research will use a novel plant model which displays seemingly indefinite growth and self-perpetuation to study how autonomous cell death is activated by abnormal cell division, which may create an unforeseen opportunity for both agriculture innovation and cancer therapy in humans.
Gu is the 2021 Osterweis & Ravizza Fellow.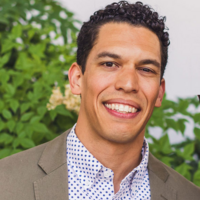 Drew Jacoby-Senghor, Haas School of Business
Effect of Diversity on Ethical Decision-Making
Professor Jacoby-Senghor's research identifies how prejudice unconsciously shapes social networks, how networks shape prejudice, and the implications of these processes within professional and academic contexts. His Hellman project will test the effect of group-level racial diversity versus racial homogeneity on ethical decision-making.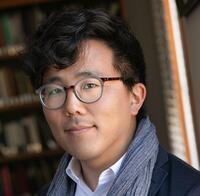 Andrew Leong, English
Reviving Early Japanese American Drama
Professor Leong's research focuses on the literature of Japanese diasporas in the Americas as well as queer and critical theoretical approaches to the study of literary genre, gendered embodiment, and generational time. His Hellman project will revive early Japanese American drama by transcribing, translating and adapting two plays by Japanese American authors Nagahara Shōson and Sadakichi Hartmann. 
This award is supported by a matching gift from an anonymous donor.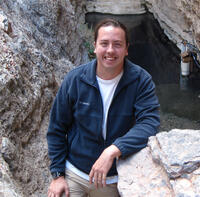 Christopher Martin, Integrative Biology
Diabolical Survival of Critically Endangered Mojave Desert Pupfishes and the Potential for Genetic Restoration
Professor Martin's research centers on the rapid evolution of new fish species with novel ecology in relatively simple ecosystems. His Hellman project will study Mojave Desert pupfishes to understand how geographic range size and gene flow affect genetic diversity, genomic architecture, and the buildup of deleterious mutations in natural and managed populations.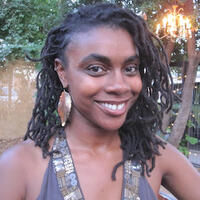 Courtney Desiree Morris, Gender and Women's Studies
Mossville: Race, Memory, Ecology
Professor Morris's research interests include Black women's social movements, state violence and authoritarianism, racial formations in Latin America, the Caribbean and the US, and critical race theory, among others. Her Hellman project is an experimental historical and ethnographic study of the racial politics of energy production and ecological destruction in southwest Louisiana and South Africa.
Morris is the 2021 Georgia Lee Fellow.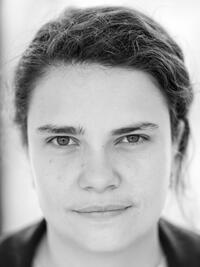 Raluca Scarlat, Nuclear Engineering
The Relationship between Acidity of Molten Salts and Their Properties
Professor Scarlat's research focuses on chemistry, electrochemistry and physical chemistry of high-temperature inorganic fluids and their application to energy systems. Her Hellman-funded work involves characterization of acidity, oligomer formation, and physico-chemical properties of high temperature molten salts.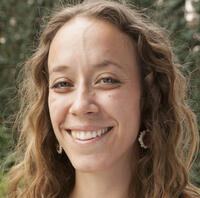 Rebecca Tarvin, Integrative Biology
Evolving Toxin-sequestering Fruit Flies
Professor Tarvin is broadly interested in integrating studies of natural history with molecular genomics and phylogenetics. Her Hellman-funded project aims to quantify, in real time, how fruit flies adapt to neurotoxin and parasitoid exposure, providing a window into the genetics of disease, drug resistance, co-evolutionary dynamics, and protein evolution, from the perspective of animals under pressure to survive natural enemies.
Tarvin is the 2021 Dabby Fellow.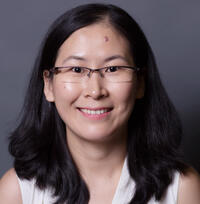 Chunyan Yang, Education
Influence of Anti-Asian Discrimination and Violence on Asian American Teachers' Wellbeing and Teacher Workforce: A Mixed-method Longitudinal Study
Professor Yang's research interests focus on understanding how members of schools (e.g., student, educators, and parents) interact with their social contexts to find their resilience in the face of a variety of risk factors, including bullying, teacher-targeted violence, and mental health challenges. Her Hellman project will investigate the longitudinal impacts of the coronavirus pandemic and subsequent anti-Asian discrimination and violence on Asian American teachers' short-term and long-term wellbeing and teacher workforce.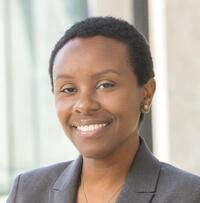 Abbye Atkinson, Law
The Racial Origins of American Bankruptcy Restrictions
Professor Atkinson's research focuses on the law of debtors and creditors as it affects marginalized communities. Her Hellman-funded project will research how racial subordination influenced the development of the chapter 13 debt discharge in American bankruptcy law.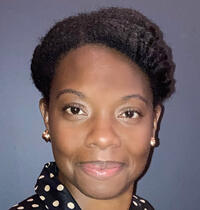 Tolani Britton, Graduate School of Education
College Access and Success for Formerly Incarcerated Students
Professor Britton's research explores the impact of policies on students' transition from secondary school to higher education, as well as access and retention in higher education. Her Hellman-funded project will research the educational pathways of formerly incarcerated persons after release and the trajectories of those who commenced college classes while in jail or prison.
Desiree Fields, Geography
Archive of Urban Futures
Professor Fields's research explores the role of housing in capitalist urbanization and how efforts to treat housing as a financial asset are contested at the urban scale. Working with Professor Brandi Summers, her Hellman project, Archive of Urban Futures, will assemble a database of material about competing visions for the future of the city of Oakland. The resulting archive will document the interplay between spatial projects by dominant actors and efforts to refashion Oakland rooted in the lived experience of embodied, emplaced people, providing the basis to investigate how cities can be reimagined.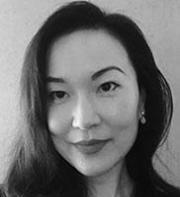 Daena Funahashi, Anthropology
Authority Under Erasure: Re-constituting the Constitution in Thailand
Professor Funahashi's work brings illness alongside anthropological and philosophical concerns about death, pain, and existence. Her Hellman research will study the legacy of the Thai constitution via a number of textual and ethnographic means, allowing a glimpse into a larger conflict between authority and what grounds it in Asia today.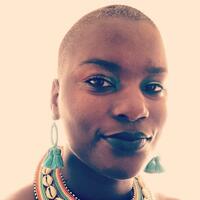 Kenyatta A.C. Hinkle, Art Practice
THEY
Professor A.C.Hinkle is an interdisciplinary visual artist, writer, and performer. Her Hellman project will expand upon a new body of work that debuted at SF MOMA for the SECA Award in 2019. Through the usage of mixed media works on paper, wood panel and reconfigured thrones that engage the history of fiber work/indigenous West African hairstyles, Hinkle questions the subtleties within colonial architecture and furnishings as ways to dominate and control one's perception and experience within space visually and imaginatively.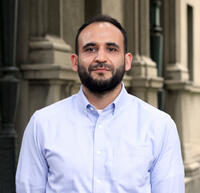 Armando Lara-Millan, Sociology
The Rise of Chronic Illness Billing
Professor Lara-Millan's research studies how powerful organizations shape the life fortunes of large numbers of people; examining the knowledge production such organizations undertake, how they generate truths and rationalize problems, and distribute resources. His Hellman project will explore how the Centers for Medicare and Medicaid's recent introduction of four new medical billing codes that represent various kinds of chronic care management affect biomedicine and patients. 
This award is supported by a matching gift from an anonymous donor.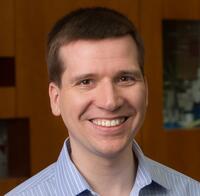 Simo Makiharju, Mechanical Engineering
Measurement of 3D Velocity Field in Optically Opaque Media
Professor Makiharju's research aims to advance the physical understanding of high Reynolds number single- and multiphase flows primarily through experimental research, and through the development and use of advanced experimental techniques. His Hellman project will advance X-ray particle image velocimetry methods and employ them to study the effect of bubble-induced turbulence on multiphase flows.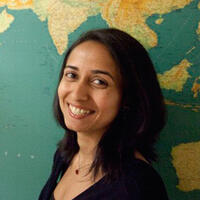 Priya Moorjani, Molecular and Cell Biology
Genomic Insights into Human Adaptation and Health
Professor Moorjani's research uses statistical and computational approaches to study questions in human genetics and evolutionary biology. Her Hellman-funded project will build effective methods for identifying disease and adaptive variants in individuals of mixed ancestry.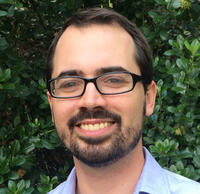 Samuel Pimentel, Statistics
Joint Treatment-outcome Variable Importance in Observational Study Design
Professor Pimentel's research centers on methodology for causal inference in observational studies. His Hellman-funded research will address the challenges of confounding, or systematic differences in samples being compared in observational studies by using a portion of the control group as a pilot sample to explore outcome-variable relationships. This research will contribute to better bias reduction and increased robustness to unmeasured confounders in studies based on large administrative datasets.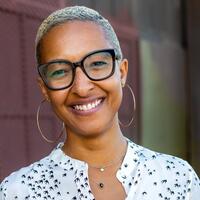 Brandi Summers, Geography
Archive of Urban Futures
Professor Summers's research examines the relationship between and function of race, space, urban infrastructure, and architecture. Working with Professor Desiree Fields, her Hellman project, Archive of Urban Futures, will take the form of a database of material about Oakland and visions of and for its future over time.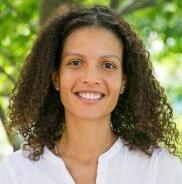 Sarah E. Vaughn, Anthropology
The Aesthetics of Corporate Environmentalism
Professor Vaughn's research is at the intersection of environmental anthropology, critical social theory, and science and technology studies. Her Hellman-funded project will explore how climate change is giving way to a new aesthetics of capitalism and reorients the environmental vision of re-insurance firms.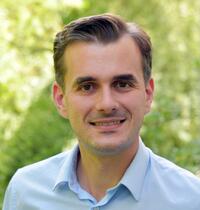 Michael Zuerch, Chemistry
Coherent Manipulation and Ultrafast Control of Exciton-magnon-phonon Interaction in Quasi-two-dimensional Antiferromagnets
Professor Zuerch's research explores structural, carrier and spin dynamics in novel quantum materials, heterostructures and on surfaces and at interfaces to answer current questions in materials science and physical chemistry. His Hellman project will conduct a holistic study of the interaction of three collective entities that co-exist in a single material system: exciton, magnon and phonon, unlocking novel applications that benefit from an optoelectronic platform that can couple to low-energy and lossless magnetic excitations.