Rachel Stern, Law, Judicial Transparency in China
Professor Stern's research explores the relationship between law, power, social change and globalization, particularly in Mainland China and Hong Kong. Her Hellman-funded research seeks to uncover how we understand the origins and consequences of Chinese leadership's dramatic public embrace of judicial transparency.
James Sallee
, Agricultural and Resource Economics,
Heterogeneity, Equity, and Energy Policy
Professor Sallee studies the economics of energy and the environment. He plans to pursue a broader approach to ranking policies aimed at mitigating carbon dioxide emissions, focusing on the critical ways in which heterogeneity in energy consumption affects the equity and efficiency of alternative policies.
Elena Schneider, History, The Occupation of Havana: War, Trade, and Slavery in the Eighteenth-century Atlantic World
Professor Schneider is a historian of race and empire in Latin America, the Caribbean, and the Atlantic world.  Her research explores the ways that war, trade, and slavery integrated the eighteenth-century Atlantic across regional and what would later become national boundaries. Her current book project, The Occupation of Havana, explores the British invasion and occupation of Havana in 1762 as an episode in a long history of imperial rivalry over Cuba. It focuses on the central but often overlooked role that people of African descent played in this event, as well as in the shaping and reshaping of empires during the lead-up to the Age of Revolutions.
James Olzmann, Nutritional Sciences & Toxicology, Cellular mechanisms to regulate fuel storage and mobilization
Professor Olzmann's research seeks to develop new technologies to identify and study protein complexes that facilitate lipid droplet-organelle tethering and communication. He plans to uncover the role endoplasmic reticulum associated degradation of in the regulation of cellular physiology.
Baoxia Mi, Civil and Environmental Engineering, Artificial Evapotranspiration for Seawater Desalination
Professor Mi's lab researches physicochemical processes with emphases on advanced membrane processes and nanotechnology to address some of the most challenging issues in sustainable water supply (desalination, drinking water purification, wastewater reuse), renewable energy production, and public health protection. With her Hellman Fellowship, she plans to research more sustainable desalination technologies to obtain freshwater.
Aila Matanock, Political Science, Invited Intervention: A Mechanism for Rule of Law in Weak States
Professor Matanock's research focuses on post-conflict elections that are produced by peace processes, foreign intervention that occurs by host state invitation, and armed actor governance and social support, especially in counterinsurgency contexts. She plans to examine invited interventions in which host states request assistance with policing and judicial functions from foreign states or intergovernmental organizations.

Anneka Lenssen, History of Art, Being Mobilized: The Arts of Modernist Enlivening in Syria and the Arab East, 1930-1967
Professor Lenssen specializes in modern painting and contemporary visual practices, with a focus on the cultural politics of the Middle East. Her book, Being Mobilized: The Arts of Modernist Enlivening in Syria and the Arab East, 1930-1967 rethinks the shifting trajectory of the modernist arts in the twentieth century from the modern art and experience of the Arab countries of the Eastern Mediterranean.
Matthew Traxler, Plant & Microbial Biology, Mining Unexplored Microbiomes for Antibiotics Discovery using Mass Spectral Imaging
Professor Traxler's research aims include integrating metabolomic and transcriptomic paradigms with the ultimate goal of understanding the role of specialized metabolism in bacterial interactions and translating this knowledge into a platform for natural products discovery. His research seeks to drive discovery from unexplored biomes and to understand how these molecules function in situ. 
Stephan Lammel
, Molecular & Cell Biology, 
An ethological approach towards understanding the effects of chronic stress in the brain
Research in Professor Lammel's laboratory explores the contribution of defined neural circuits to behavior with the goal of understanding the pathological changes that occur in these circuits as a consequence of mental illness, with the general focus on studying the neural circuits that mediate motivation and reward. He plans to identify brain regions susceptible to chronic stress and determine whether the pathology localized in these structures correlate with different chronic stress-induced behavioral phenotypes.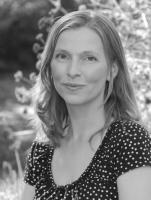 Iryna Dronova, Landscape Architecture & Environmental Planning, Urban resilience to intensifying heat under different climatic and socioeconomic contexts
Professor Dronova's research focuses on rapidly urbanizing landscapes in California and globally. Her study will focus on the aspects of urban landscape structure that enable greater resilience to increasing heat in different climates globally, and how they are affected by the socioeconomic context of development.
Ellen Evers, Business, Understanding collecting
Professor Evers's research and interests include judgement and decision making, collecting, pattern perception, and moral psychology. Her research will be focused on why people collect things.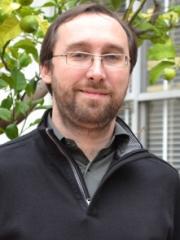 Hernan Garcia, Molecular & Cell Biology, The Dynamical Embryo: Technology for a Movie-Based View of Developmental Biology
Professor Garcia developed a technique that resulted in the first-ever dynamical measurements of transcription within single cells of a living multicellular organism. As a Hellman Fellow, he plans to develop a new fluorescent probe technology for visualizing protein dynamics.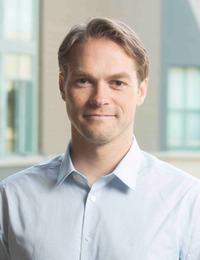 Mathijs de Vaan, Business, The social structure of the opioid epidemic
Professor de Vaan's work examines how social networks form, if and why they persist, and how social networks shape the beliefs of the actors embedded in them. His research will be focused on the opioid epidemic – he plans to test whether family ties are responsible for the spread of opioid dependence.

David Anthoff
, Energy and Resources Group
, Social Cost of Carbon Estimation for Climate Policy
Professor Anthoff is an environmental economist who studies climate change and environmental policy. He plans to develop the groundwork for a next generation assessment model that can estimate the Social Cost of Carbon.