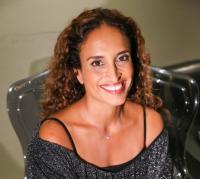 Achinoam Nini (Noa): Music & Activism
Regents' Lecture

Monday, November 7th, 6:30PM

at The Magnes Collection of Jewish Art and Life

2121 Allston Way, Berkeley, CA
Center for Jewish Studies
Center for Jewish Studies Faculty Director and Professor of Music, Ben Brinner, will interview Israel's international singer, songwriter, and peace activist, Achinoam Nini.
Achinoam Nini, also known as Noa, an Israeli of Yemenite descent who was raised in the U.S., is Israel's leading international singer/songwriter. Noa's strongest influences come from such singer-songwriters of the 60s as Paul Simon, Joni Mitchell, and Leonard Cohen. These musical and lyrical sensibilities, combined with Noa's Yemenite roots and Gil Dor's strong background in jazz, rock, and classical music, have created Noa and Gil's unique sound, heard in hundreds of songs they have written and performed together. Noa was chosen as a Global Leader of Tomorrow and is Israel's Good Will Ambassador for FAO, the Food and Agriculture Organization of the UN. Recently she and Gil Dor were the only artists chosen to perform in the culminating event of World Youth Day in Krakow, before Pope Francis and an audience of 2 million people. Noa has collaborated with numerous artists in the Arab world, most notably with Israeli-Palestinian artist Mira Awad, with whom she represented Israel in the 2009 Eurovision, singing before an audience of many millions in Arabic, English and Hebrew. Noa is a leading activist for peace in the Middle East and is involved in the Israel Peace Initiative, Yalla Young Leaders, and IsraAid.
---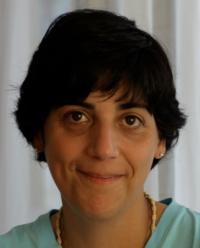 Paz Encina: Exercises in Memory
In residence January 29-February 9
Regents' Lecture

Monday, February 6th, 5PM

5125 Dwinelle Hall
Spanish & Portuguese Department
We are delighted to welcome Paz Encina on her first visit to the US. A Paraguayan artist, filmmaker, humanist, and committed intellectual, Encina is the UC Regents' Lecturer of 2017. The extreme isolation of Paraguay for the last 150 years and the radical suppression of information about the country's modern history are central to all of Encina's film and installation work. "Memory as a theme is something inherent to my life. I was born during a dictatorship, and I lived my childhood and teenage years in a dictatorship." In her work, Paraguay's tragic isolation is seen as a consequence of a population devastated by numerous wars, decades of military rule and antidemocratic regimes, and a political economy that only recently has entered into neoliberal global forms of circulation.
Additional Screenings (Buy Tickets)
Paraguayan Hammock (2006), Thursday February 9, 7pm
Paz Encina: Artist Talk (Free for UC Berkeley students, faculty, staff) Sunday February 5, 4:30 PM
---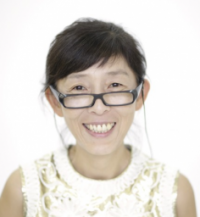 Kazuyo Sejima
Regents' Lecture

Monday, April 10th at 6:30PM

at Zellerbach Hall
Department of Architecture
Center for Japanese Studies
Kazuyo Sejima is a principal of SANAA, a Tokyo-based architecture and design firm she co-founded with Ryue Nishizawa in 1995. SANAA's architects and designers work on projects ranging in scale from residential and interior design to large complex buildings and urban planning schemes, as well as product and furniture design. SANAA "approaches each project with a fresh perspective," believing that designs "arise from conditions particular to the site and program." Her recent work includes the 21st Century Museum of Contemporary Art in Kanazawa, Japan, the Rolex Learning Center in Switzerland, and the Louvre-Lens in France. In the United States, SANAA designed the recently opened Grace Farms in Connecticut as well as the New Museum of Contemporary Art in New York and Toledo Museum of Art Glass Pavilion in Toledo, Ohio.
Kazuyo Sejima studied at the Japan Women's University where she received a master's degree in architecture in 1981. Shortly thereafter she worked in the office of architect Toyo Ito. Kazuyo Sejima has taught at Princeton University and Tama Art University among other institutions, and with her partner Ryue Nishizawa curated the 12th International Architecture Exhibition of the Venice Biennial in 2010. She and Ryue Nishizawa were named Pritzker Architecture Prize Laureates that same year.
---
Jean-Francois LaPorte
Composition Colloqium

Friday, March 10th 3PM

at CNMAT (1750 Arch St.)
Concert

Friday, March 17th at 8PM

at CNMAT (1750 Arch St.)
Center for New Music and Audio Technologies
Canadian electroacoustic musician Jean-François LaPorte introduces his sculptural instruments and experimental control mechanisms during a rare Bay Area appearance in collaboration with the Center for New Music and Audio Technologies. Dense textures, rich colors, and complex polyphonies emerge from a single sound.
Trained as a composer, LaPorte pursues a hybrid approach integrating new instrument design, visual arts, and sound exploration. Taking an intuitive approach to create music, LaPorte learns art through concrete experimentation on matter. His art is the result of working in complicity with raw material, proposing constructions born of each material he explores. His work is characterized by a large diversity of sound sources, aesthetic quality concerns, as well as an undeniable peculiarity.
Additional Events (admission required):
Sunday, March 12th at 7PM
at BAMPFA