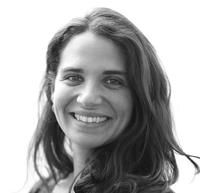 Rebecca Abergel, Nuclear Engineering
Targeted Design of New Radionuclide-Based Antimicrobial Therapeutics


Professor Abergel's research is at the interface of coordination chemistry, nuclear chemistry, and health physics. Her Hellman-funded project will combat antibiotic resistance by enabling the development of novel specific antimicrobial strategies based on the susceptibility of microorganisms to targeted radiotherapy.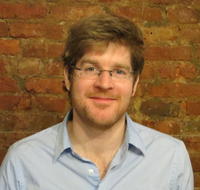 Dennis Feehan, Demography
Interpersonal contact in the US during the COVID-19 pandemic
Professor Feehan's research interests lie at the intersection of networks, demography, and quantitative methodology. His Hellman project will develop and field rapid surveys to quantify and track over time the extent of physical distancing in five U.S. cities.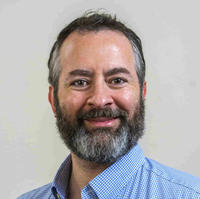 Patrick Bradshaw, Public Health
Body Composition and Cardiovascular Disease in African-American and White Adults
Professor Bradshaw's research is centered on the identification of factors related to obesity-related chronic disease outcomes, including cardiometabolic disorders and cancer survival as well as development and application of novel quantitative methods. His Hellman-funded project will research the racial disparities in obesity misclassification and cardiovascular disease.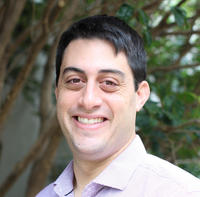 Avi Feller, Goldman School of Public Policy
What works in reducing gun violence? Assessing methods for estimating impacts of gun policy changes
Professor Feller's research interests are at the intersection of public policy, data science, and statistics. His Hellman project will develop an evidence base for statistical methods that estimate the impacts of jurisdiction-level changes in gun policy.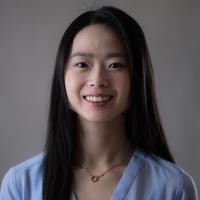 Grace Gu, Mechanical Engineering
Bioprinting nature: Design and fabrication of novel synthetic tissues using artificial intelligence
Professor Gu's research interests include composites, additive manufacturing, computational mechanics, machine learning, and bioinspired materials. Her Hellman-funded work will explore methods to replicate the properties of tissues such as ligaments using bioprinted synthetic materials inspired by the hierarchical structures observed in natural materials.
Erin M. Kerrison, School of Social Welfare
Mixed-Method Analysis of Contemporary Desistance & Recidivism 
Professor Kerrison's research investigates the impact that compounded structural disadvantage, concentrated poverty and state supervision has on service delivery, substance abuse, violence and other health outcomes for individuals and communities marked by criminal justice intervention. Her Hellman-funded project will explore how the process of desistance from crime unfolds among a mixed-race and mixed-gender sample of drug-involved adults navigating the collateral consequences of a criminal conviction.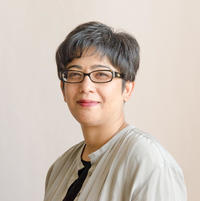 Atreyee Gupta, Art History
Non-Aligned: Decolonization, Modernism, and the Third World Project, India ca. 1930–1960
Professor Gupta's area of expertise is Global Modernism, with a special emphasis on the global aesthetic and intellectual flows that have cut across Asia, Africa, the Middle East, and Latin America from the twentieth century onwards. Her Hellman-funded research will support a book project that examines the artistic and intellectual resonances of the 1955 Afro-Asian Bandung Conference and the 1961 Non-Aligned Movement, using India as a case study.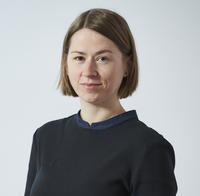 Celeste Kidd,
Psychology
Georgia Lee Fellow
Interventions to slow the adoption of misinformation 
Professor Kidd's research studies the processes involved in belief formation, starting in infancy and continuing through adulthood, using a combination of computational and behavioral methods. Her Hellman-funded project will research intervention strategies that aim to slow the adoption of misinformation.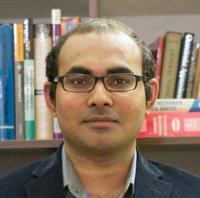 Kranthi Mandadapu, Chemical and Biomolecular Engineering
Coupled electrical-chemical-mechanical aspects in action potential generation and propagation in neurological signaling mediated by lipid membranes
Professor Mandadapu's research is at the intersection of statistical mechanics, continuum mechanics, and applied mathematics. His Hellman-funded research intends to understand the coupled electro-chemical-mechanical nature of action potentials, which are changes in membrane electrical potential differences that generate and propagate along the axon at the cellular lipid membranes.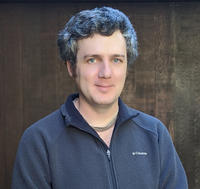 Steven Piantadosi, Psychology
Compute resources for computational models of development
Professor Piantadosi's research uses formal computational methods and behavioral experiments to study how people learn language and create conceptual systems. His Hellman-funded research aims to create machine learning approaches that solve problems as efficiently as children do and is able to navigate the vast space of domains and processes that children are able to handle.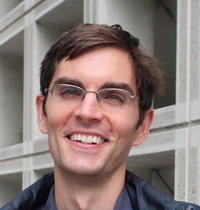 Christopher Muller, Sociology
The Political Economy of Mass Incarceration
Professor Muller studies the political economy of incarceration in the United States from Reconstruction to the present. His Hellman-funded research will study the effect of joblessness due to agricultural mechanization on the rise of incarceration in the U.S.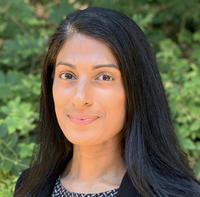 Teresa Puthussery, Optometry
Understanding the Functions of the Diverse Output Neurons of the Human Retina
Professor Puthussery's lab uses optical imaging, electrophysiology and molecular methods to elucidate the structure and function of neural circuits in the normal and degenerating retina. Her Hellman-funded research aims to determine the functions of the different types of retinal ganglion cells that relay visual signals from the eye to the brain.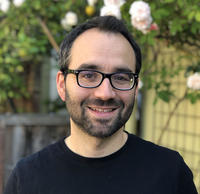 Albert Ruhi, Environmental Science, Policy & Management
Drought on riverine networks: how does flow intermittency disrupt stream ecosystem processes?
Professor Ruhi's research seeks to understand how freshwater communities and food webs respond to global change, with a focus on the effects of hydrologic alteration and drought. In his Hellman-funded research, he will examine how river drying affects cross-ecosystem links connecting streams to terrestrial food webs. Specifically, he will leverage long-term monitoring and experimental data to identify the local and regional factors that control insect emergence in intermittent river networks.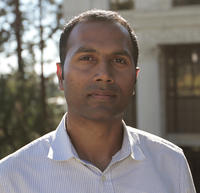 Koushil Sreenath, Mechanical Engineering
PDE-based Dynamics and Control for Fire Fighting using a Flying Fire Hose
Professor Sreenath's research interest lies at the intersection of highly dynamic robotics and applied nonlinear control. His Hellman-funded research aims to develop efficient methods to control and stop fires without draining resources by using unmanned aerial robots for a flying fire hose.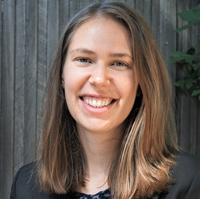 Hannah Stuart, Mechanical Engineering
Reassessing human dexterity as a framework for assistive technology design
Professor Stuart's research interests include dexterous manipulation, bioinspired design, soft and multi-material mechanisms, skin contact conditions, and tactile sensing and haptics. Her Hellman-funded project intends to generate holistic, systematic approaches to assessing manual dexterity in people with upper-body disabilities to identify wearable solutions that improve comfort, strength and speed during dexterous manipulation activities.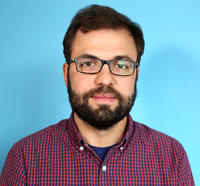 William Tuten, Optometry
Advanced optical systems for measuring vision at the cellular level in the human eye
Professor Tuten's research interests include color vision, adaptive optics retinal imaging, and perimetry. His Hellman-funded project aims to develop a wide-field, high-speed retinal tracker to provide an accurate and robust eye tracking signal that can be used to optically stabilize the adaptive optics scanning laser ophthalmoscope raster during adaptive optics microperimetry studies.
Guo Xu, Business
The Economic Costs of Employment Segregation: Evidence from the US Federal Government
Professor Xu's research focuses on the selection, recruitment, and allocation of talent in private and public sector organizations. His Hellman-funded project will analyze the impact of racial segregation within the US federal government between 1899 and 1931, its contribution to black-white labor market disparities, and the consequences of segregation on downstream economic performance.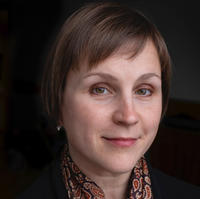 Maria Sonevytsky, Music
Lullabies for Lenin: Soviet Children, Music, and the Communist Future
Professor Sonevytsky's research focuses primarily on post-Soviet Ukraine. Her first book, Wild Music: Sound and Sovereignty in Ukraine (2019), investigated discourses of sovereignty and "wildness" in post-Soviet Ukrainian popular music. She has also written about folklore revivals after state socialism, the question of Indigeneity in the music of Crimean Tatars, and the effects of the Chornobyl nuclear disaster on the revival of rural musical repertoires. Her Hellman-funded research supports a book project on Soviet children's music and how Soviet children contested and creatively refigured the prerogatives of Soviet education and the promise of a Communist future.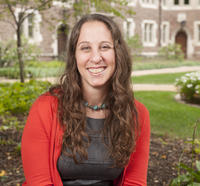 Ronit Stahl, History
Troubling Conscience: Religious Freedom and Health Care in Modern America

Professor Stahl's work focuses on pluralism in American society by examining how politics, law, and religion interact in spaces such as the military and medicine. Her Hellman-funded research will investigate how institutions recognize or resist religious diversity in order to provide or preclude access to equitable health care, asking the question of how religious hospitals become so important to the American health care infrastructure.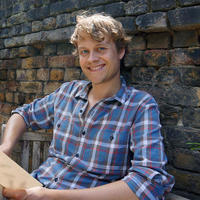 Peter Sudmant, Integrative Biology
Probing the fidelity of chromatin structure in aging at the single cell level
Professor Sudmant uses computational, statistical, and experimental methods to interrogate genetic and molecular phenotypic diversity at both the organismal and cellular level. The goal of his Hellman-funded project is to study how age impacts cell-to-cell variation in the architecture of DNA and thus develop a comprehensive understanding of how aging impacts essential molecular processes.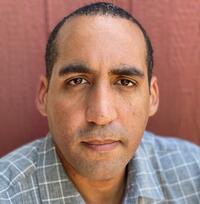 William White, Anthropology
Digitizing Black Heritage through Collaborative Archaeology
Professor White's work centers around using online platforms, digital humanities, and digital mapping tools to record archaeological materials in communities across the United States and convey recorded information to wider audiences, including archaeological site descendants. His Hellman-funded project will continue his digital humanities archaeology as a model of community-engaged archaeological scholarship.