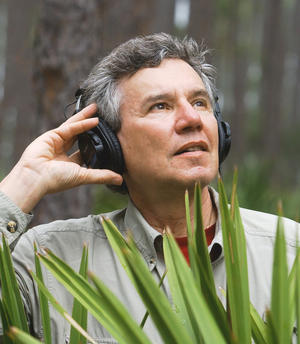 Dr. Bernie Krause is an American musician and ecologist. An early pioneer in the field of soundscape ecology, he founded Wild Sanctuary, an organization dedicated to the recording of natural soundscapes.
Regents' Lecture: "The Great Animal Orchestra: The Essential Narratives of Biodiversity"
Thursday, September 14, 1:00pm

2040 VLSB
This concise exposition underscores the significance of natural soundscapes as the defining voice of biodiversity. Since all organisms produce a sound signature, Bernie Krause, one of the founders of soundscape ecology, will introduce through both audio and complementary visual illustrations, the multiple ways in which the collective organic sound produced in a given habitat – its biophony – conveys a narrative of time, place, and fitness.
During this discussion, Dr. Krause will explore new ways of listening to the bioacoustic consequences of selective logging and clear-cutting, living and dying coral reefs, the bioacoustic consequences of drought on birdsong in the spring. He will also demonstrate the renaissance of the Black Forest and Chernobyl habitats as expressed through the biophony. 
Regarding issues of resource policy and management, no discipline other than soundscape ecology illustrates as quickly or as effectively the significance of our decisions upon the living world around us. 
https://www.wildsanctuary.com/
---
Emily Jacir | Art Practice


Emily Jacir is an internationally renowned artist whose work is known for probing the fissures between ideologist and physical borders, producing work that is poetic, political, and biographical. She is a Professor at the International Academy of Art Palestine, in Ramhallah, and she is visiting faculty in the Photography department at the Milton Avery Graduate School of the Arts MFA program at Bard College, NY. 
---
Josef Joffe | Institute of Governmental Studies, Political Science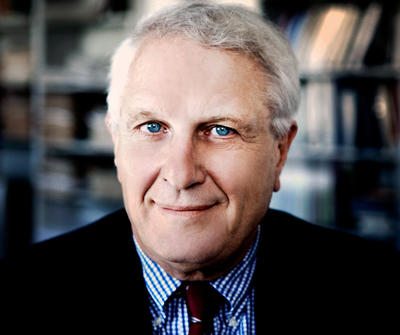 Josef Joffe is a leading journalist, visionary thinker, and publisher-editor of Die Zeit, a weekly German newspaper. His second career has been in academia. Appointed Senior Fellow of Stanford's Freeman Spogli Institute for International Studies in 2007 (a faculty position), he is also the Marc and Anita Abramowitz Fellow in International Relations at the Hoover Institution and a courtesy professor of political science at Stanford University.
---
Allan Little | International & Area Studies, Global Studies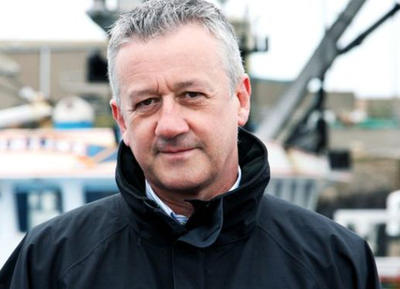 Allan Little has extensive experience as a foreign correspondent (and bureau chief) for the BBC. He was one of the first journalists into Iraq after the 1992 war broke out. He covered the fall of the Soviet Union and the years immediately after its collapse, as well as the rise of a new kind of authoritarianism in Russia, and he also co-authored a book on Yugoslavia.